NordiQ Group, with operations in Habo and Motala in Sweden, opened a new factory in Vráble, in southern Slovakia, on September 2, 2019.
The start-up of operations in Slovakia is part of NordiQ's strategy to become an even more complete supplier of sheet metal components to the European automotive industry. The company in Slovakia will offer a wide range of products based on NordiQ's expertise in laser cutting, press bending and welding.
Stefan Ottosson, CEO of NordiQ Group, comments the establishment: "It is with great pleasure and expectation that we start our new company in Slovakia. The interest from both new and old customers are high and we look forward to a positive journey together."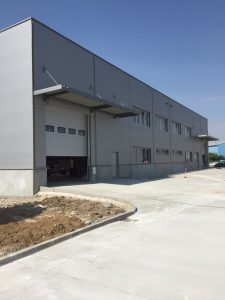 For more information, please contact:
Stefan Ottosson, CEO, NordiQ AB, tel. +46 10 498 1399
NordiQ Group is a leading manufacturer of sheet metal components to European automotive and industrial customers. The Group consists of three production companies with 150 employees and a turnover of approximately 25 M€.